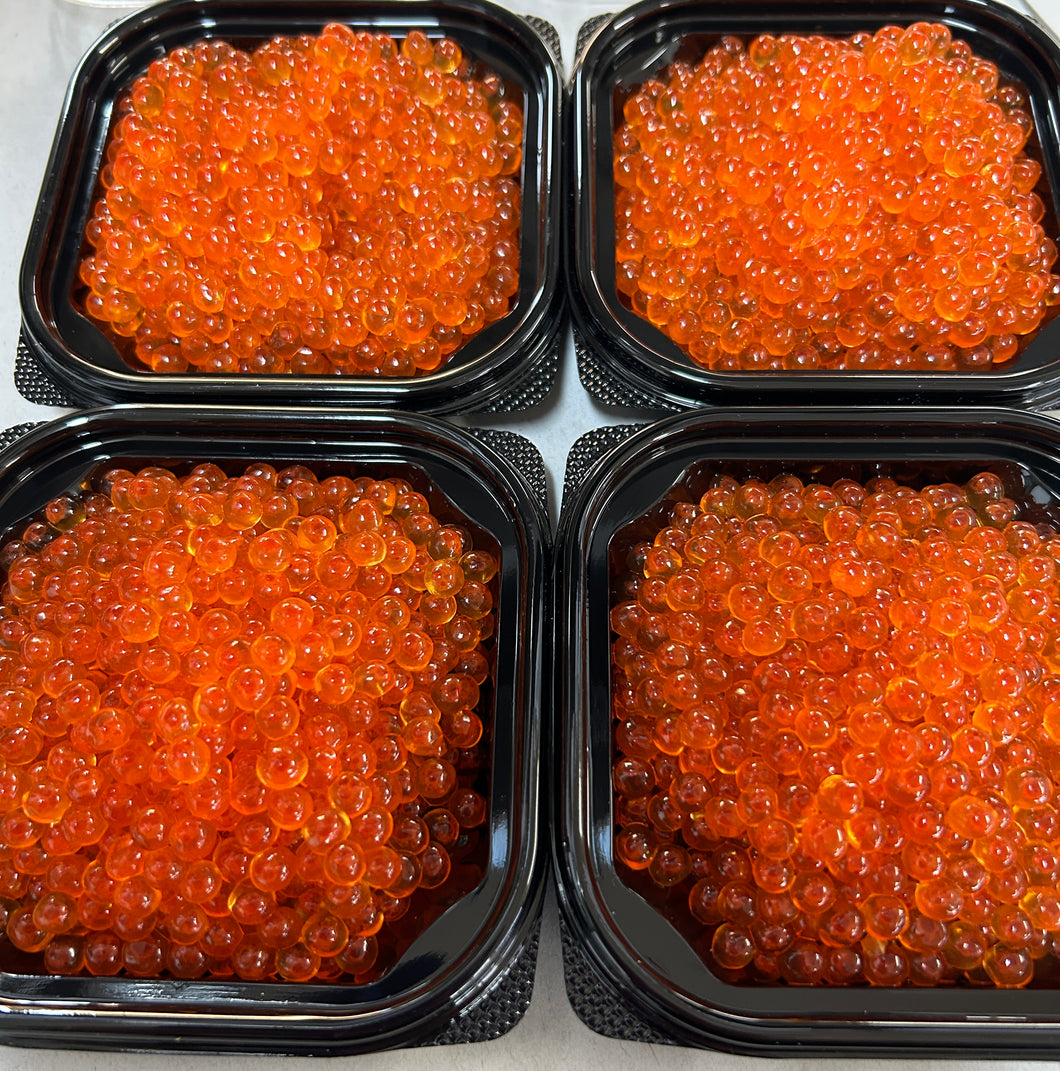 Caviar Huon Salmon 100g
Regular price $23.90 Sale
Each fish is carefully handled and gently hand-milked to extract the finest Tasmanian salmon caviar which we believe are the largest in the southern hemisphere.
The vibrancy and pearl size provide the perfect burst of both fresh water and salt flavour and are a product of years of care and dedication to the salmon and hand-milking process.
Huon Salmon - 100gm jar. Subject to Availability.